Dear guest,
Welcome to Whatever the Weather, an initiative to inspire meaningful encounters.

My name is Bruno van den Elshout. I live and work as visual artist in the seaside city of The Hague, The Netherlands. In 2018, I will photograph 144 people with each of whom I spend an entire day on the beach: 8 hours with every participant.

I meet them at 9 in the morning and will spend an entire working day with them. Each encounter will lead to a portrait photograph taken on Scheveningen's South Pier, in north-westly direction. Each portrait will be recorded following a strict format.

Through Whatever the Weather, I wish to explore the following three questions:
How do I inspire meaningful encounters, reaching beyond my own bubble and comfort zone?

What does the act of meeting meaningfully contribute to life, and to the bigger scheme of things?
I wish you a good visit to this website, and hope you will enjoy meeting the people I met.

Best regards,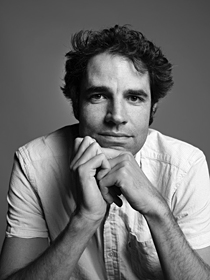 Bruno van den Elshout
---
Read more
View portraits